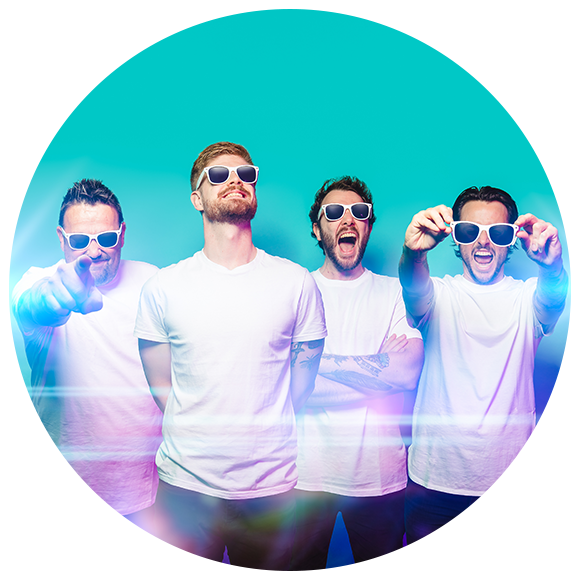 About Happy Hour
Happy Hour have been tearing up dance floors since 2006 and have a finely tuned repertoire and an engaging attitude to keep your guests dancing all night long.
We are four lads with a passion for music and entertaining people, if you love tight vocals and bundles of fun you have come to the right place!
We understand the importance of your event, the work, time and money that goes into the planning and execution is our ethos. We have been lucky enough to play from the O2 arena, football stadiums, tv programs, weddings, birthdays, festivals … the list goes on, but everyone is given the same attention to detail and effort.
We will contact you before your event to make sure we know every detail and inform you of our needs and what to expect, everything is tailored to your requirements down to the smallest detail. We are able to play within strict sound restrictions without losing any sound quality or learn a special song for your first dance.
We have our own 5KW pa system, lighting and Dj service all included, but don't stop there! we have loads of add ons as well to not only make your booking experience easier, it saves you a few quid as well!!